Once mealtimes are over the chore that no-one enjoys is cleaning the dishes. Even if you've had a cheat dish like a pizza or an easy ready meal when you're cooking for a family the dishes pile up regardless. Being able to load up the dishwasher reduces the effort involved, which is a godsend. However, if the performance of your dishwasher is poor it increases the likely hood of needing to pre-scrub dishes, or even worse it means washing especially soiled items by hand after you've ran a cycle.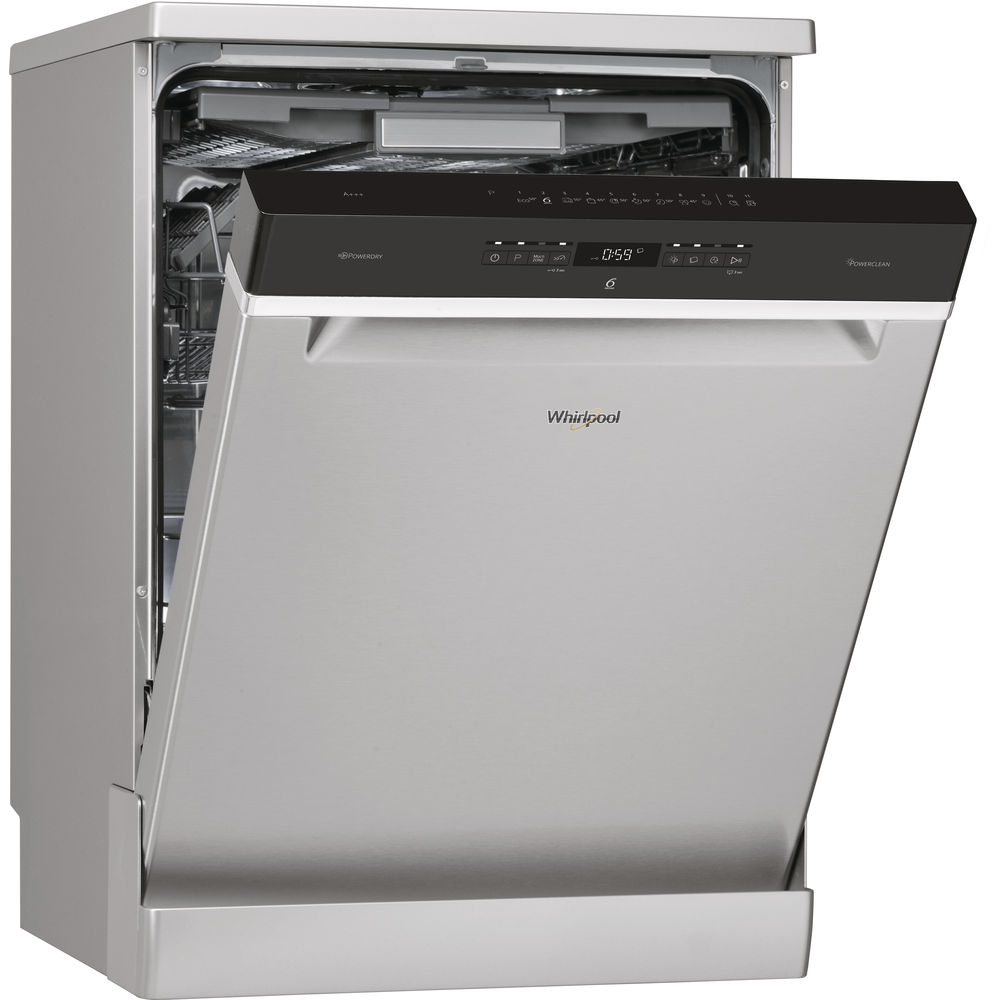 Providing an outstanding level of cleaning is the Whirlpool WFO 3P33 DL X UK Dishwasher. Created with intelligent sensor technology, it delivers performance and efficiency that is all you want in an appliance. Key to its excellent results is Whirlpool's 6th SENSE. By detecting the level of dirt and size of the load the built-in sensors automatically adjust the wash cycle and pressure, saving up to 50% in energy, water and time.

Freeing up your time, even more, is the Wash and Dry in One Hour program. This gives you the same outstanding results that you are used to with a Whirlpool appliance, at just a fraction of the time. Even when your cycle is completed your time isn't always saved, too often dishwashers leave your dishes clean but soaking wet. However, with Whirlpool's PowerDry the moisture found within the cavity is extracted after the final rinse.

Getting the maximum space for your pots and pans is PowerClean Pro. By allowing pots to be stored vertically you gain up to 30% extra room, meaning you can clean even more items in just one cycle. The powerful jets remove even the most stubborn, baked-on food and allow you to forget about pre-rinsing or worrying about anything less than perfect results.
To find out more about the WFO 3P33 DL X UK Dishwasher contact us at T. J. Butler (Electronics) Ltd, with flexible delivery options in the Flintshire area. Call us today on 01244 823774, or if you wish to find out more about the WFO 3P33 DL X UK Dishwasher visit our website for more information.