With a range of features to give you great modern roasting and baking convenience, the HR678GES6B Oven will give you fantastic results every time. Impressively utilising the innovative Home Connect App, no matter how technologically skilled you are, you too can organise your oven no matter how far away from the kitchen you are.
What's more, thanks to its large 71-litre capacity, you'll have plenty of room to experiment with different recipes and bring out your inner chef.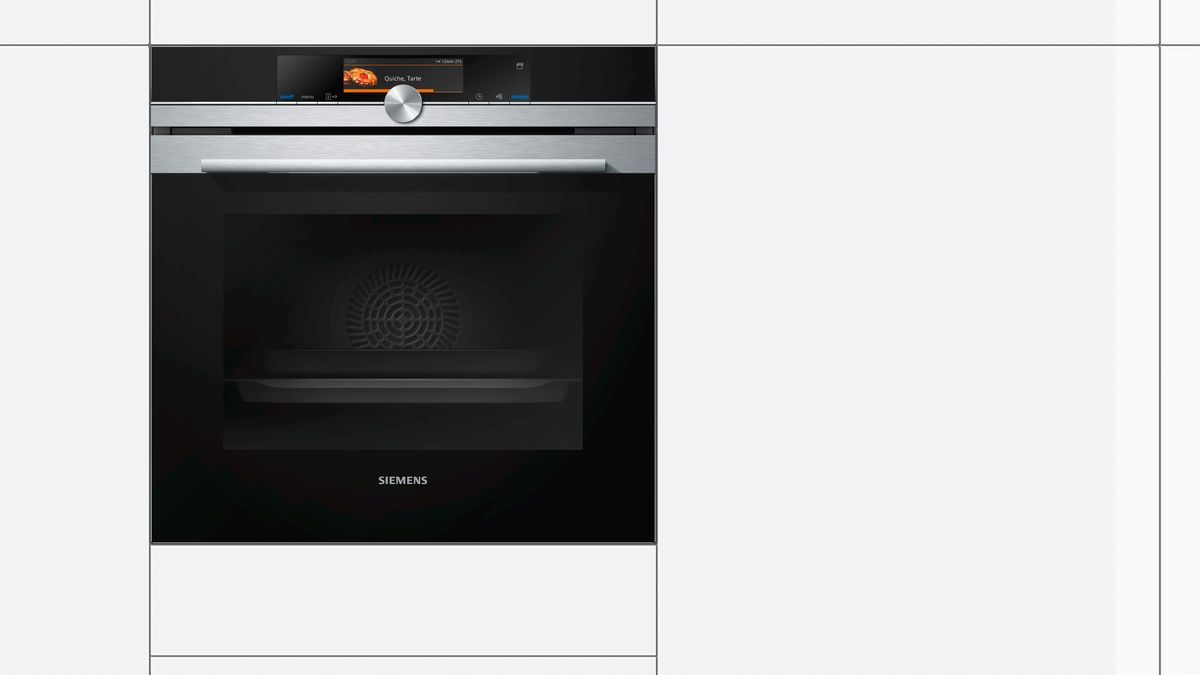 Smart Controls
Want to test your cooking skills? Believe it or not, cooking at a high level can be easy. With recipeWorld, discover a great choice of delicious recipes in your Home Connect App. Simply connect the appliance to your home Wi-Fi network and begin cooking up a world of new recipes. Choose the dish you wish to cook on the app and instantly transfer all of the ideal settings directly to your oven. What's more, you can even remotely start the heating process.
Also part of the smart Home Connect app, the Remote Control helps your oven provide you with more freedom and flexibility. Start and end cooking programmes and change the cooking settings intuitively, all without having to be in the kitchen.
No one wants something to go wrong with their oven. One simple error can easily throw your whole routine off course. Thankfully, now the Home Connect app also offers the convenient possibility of remotely diagnosing any problems with your appliance. With your permission, Siemens customer support will be able to access your appliance online and detect the source of any errors. They will try and sort the issue straight away, but if this is not possible, one of our technicians will happily come to your home, perfectly prepared to fix your appliance with all the required spare parts.
Expert Cooking
Everyone wants perfect baking results. Achieve these every time with our 4D hotAir system. This innovative technology in the fan motor allows heat to be ideally distributed around the entirety of the interior of the oven. Therefore, any dish you cook will turn out evenly cooked, no matter which shelf you place it on.
The HR678GES6B also features the pulseSteam function. This function adds water vapour to classic heating types to allow you to cook numerous dishes to perfection. Ideal for baking the perfect crust on bread and a juicy roast, the pulseSteam function will create moisture on the surface of the dish, which evaporates to make food crispy and keep it juicy. What's more, heating up food is no longer a worry, as the moisture will be retained.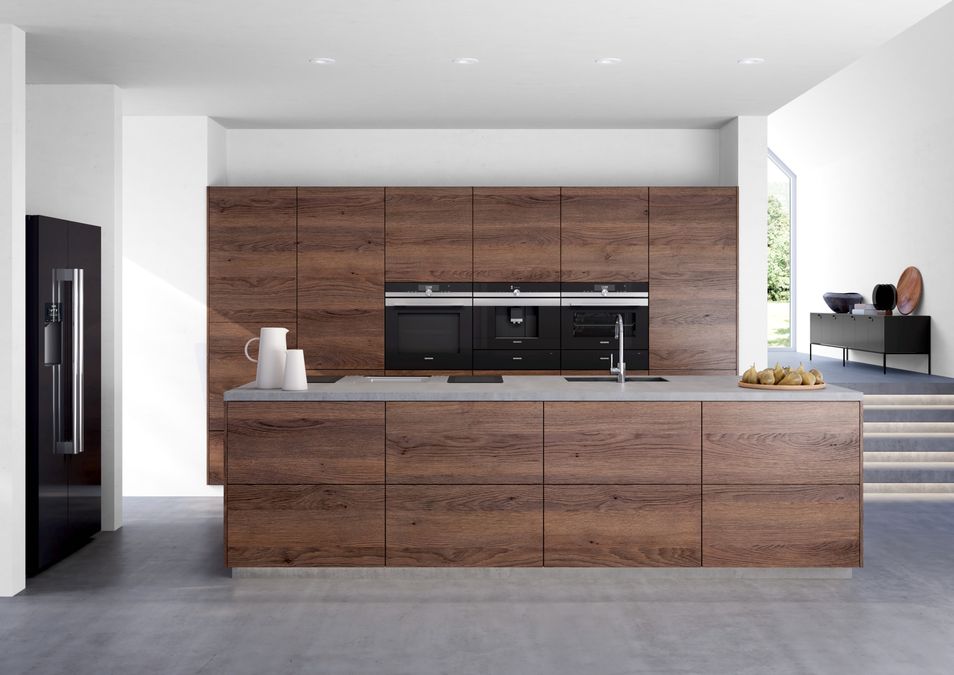 Easy-to-use Controls
Your oven interior will also be perfectly illuminated with side-mounted LED lights allowing you to see each dish you cook, clearly, regardless of whether you have one or more trays in the oven. What's more, the LED lighting will be particularly energy-efficient and long-lasting.
An optional fastPreheat function will also help you to heat the oven especially rapidly, without consuming more energy. No one enjoys waiting for the oven to preheat, that's why with fastPreheat this time is kept to a minimum. What's more this oven also includes the smart coolStart function to speed up the cooking of frozen foods, without the need to preheat - again, saving you time and money.
If you are a keen baker, bakingSensor will certainly save you time. Thanks to this function, all that's left for you to do when baking is to prepare the pastry and select the required dish. Sensor technology will automatically control the baking process, measuring the moisture content in the oven interior and therefore will tell you when the dish is ready.
Selecting the best oven for your home is just one piece of the puzzle, and getting great customer service and delivery options in Flintshire is also essential. At T. J. Butler (Electronics) Ltd you can get the Siemens HR678GES6B Oven with great customer service and guaranteed excellent price.