Energy-efficient, slick aesthetics, and incredibly high performing, the IS5V4KHW/UK Cooker from Internation appliance retailer Indesit is exactly what you need when looking for a cooker in your home or property. Boasting a classic, elegant, white coating, this incredible oven is perfectly suited for all different kitchen types and designs. Cook incredible meals in a stunning kitchen with the IS5V4KHW/UK Cooker from Indesit.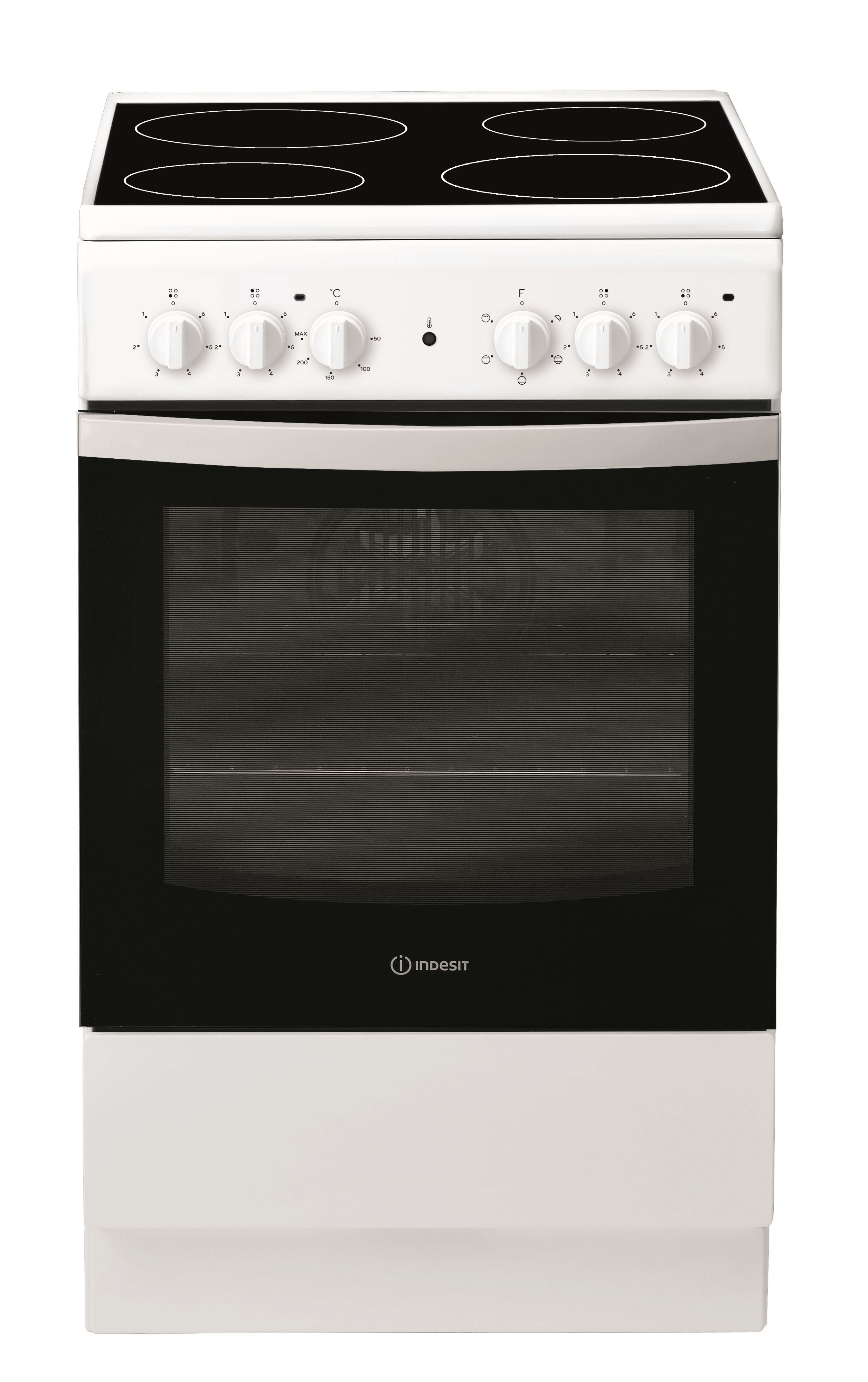 Compact
Not all kitchens are large enough to station separate cooking appliances or larger cookers like range cookers. If your home or property has a small kitchen area, this incredibly well performing Indesit cooker is perfect for smaller kitchens or kitchens with less space for cooking appliances. Cooking appliances are arguably the most important appliances in a kitchen, therefore, it is vital for them to be installed, even as one appliance. If you're looking to save space on your kitchen, we highly recommend the IS5V4KHW/UK Cooker from Indesit.
Click & Clean
Most of what goes in our ovens go into our bodies, so it is vitally important that ovens are cleaned so that all food is tasty and hygienic. Due to the properties of an oven, they can sometimes be difficult to clean, however, the Indesit IS5V4KHW/UK features a click and clean door. This means the oven door can quickly be removed so the oven can be cleaned much faster.
Energy-Efficiency
With old appliances, energy bills can be significantly higher than with new appliances. If your energy bill are higher than what you think they should be, it could be due to your existing appliances. The IS5V4KHW/UK Cooker from Indesit has an incredible energy-efficiency rating of A, meaning by using this cooker, your energy bills will be greatly reduced and your savings will be remarkable.
For a great deal on the
Indesit IS5V4KHW/UK Cooker
, order in store or online from T. J. Butler (Electronics) Ltd. We deliver across Flintshire. For friendly customer service and local appliance expertise, shop with T. J. Butler (Electronics) Ltd.