Keeping mealtimes as hassle-free as possible, whilst still eating delicious meals, is the dream for many families. A fantastic oven is the key to this, with the Indesit Aria IFW 6330 IX coming more than equipped to tackle the everyday needs of a medium-sized family. Boasting an impressive 66l capacity, the fan power helps cook multiple dishes at once with ease. With the built-in timer, you can also ensure all your food is perfectly cooked every time without risking losing track of your dish as you go about your day.

The Full Surface Grill gives an even cooking finish, with no browning or burnt edges. The heat from the grill itself is distributed through 95% of the cavity, meaning that none is wasted and all food is cooked perfectly.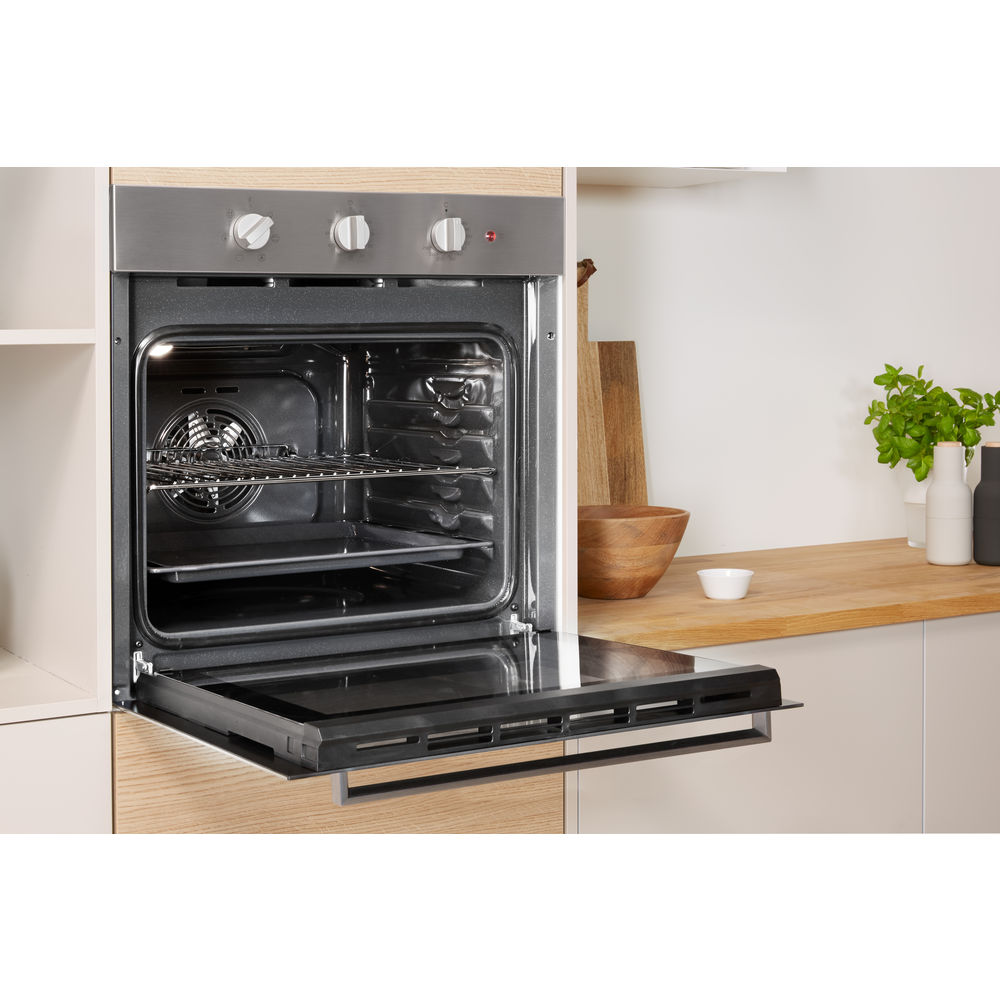 Keeping the Indesit Aria IFW 6330 IX Oven clean is also made easier with a few clever features to take some of the everyday efforts away from removing built-up grime. The Click&Clean system allows the double-glazed safety glass of the oven door to be removed in just two easy steps, making cleaning as simple as a scrub in the sink. The Tilting Grill also means that blind cleaning is a problem of the past, with the rack angeling towards you for the easiest possible clean.
To find out more about this Indesit Oven contact us at T. J. Butler (Electronics) Ltd, with flexible delivery options in the Flintshire area. Call us today on 01244 823774, or if you wish to find out more about the Indesit Aria IFW 6330 IX Oven visit our website for more information.