As fridge freezers go, not many come as useful as the incredible EA IB 15050 A1 D.UK1 from Indesit. Featuring an open space freezer built to store numerous frozen food items and intelligently placed specific shelves in the fridge, this fridge is ideal for simple food storage for busy households.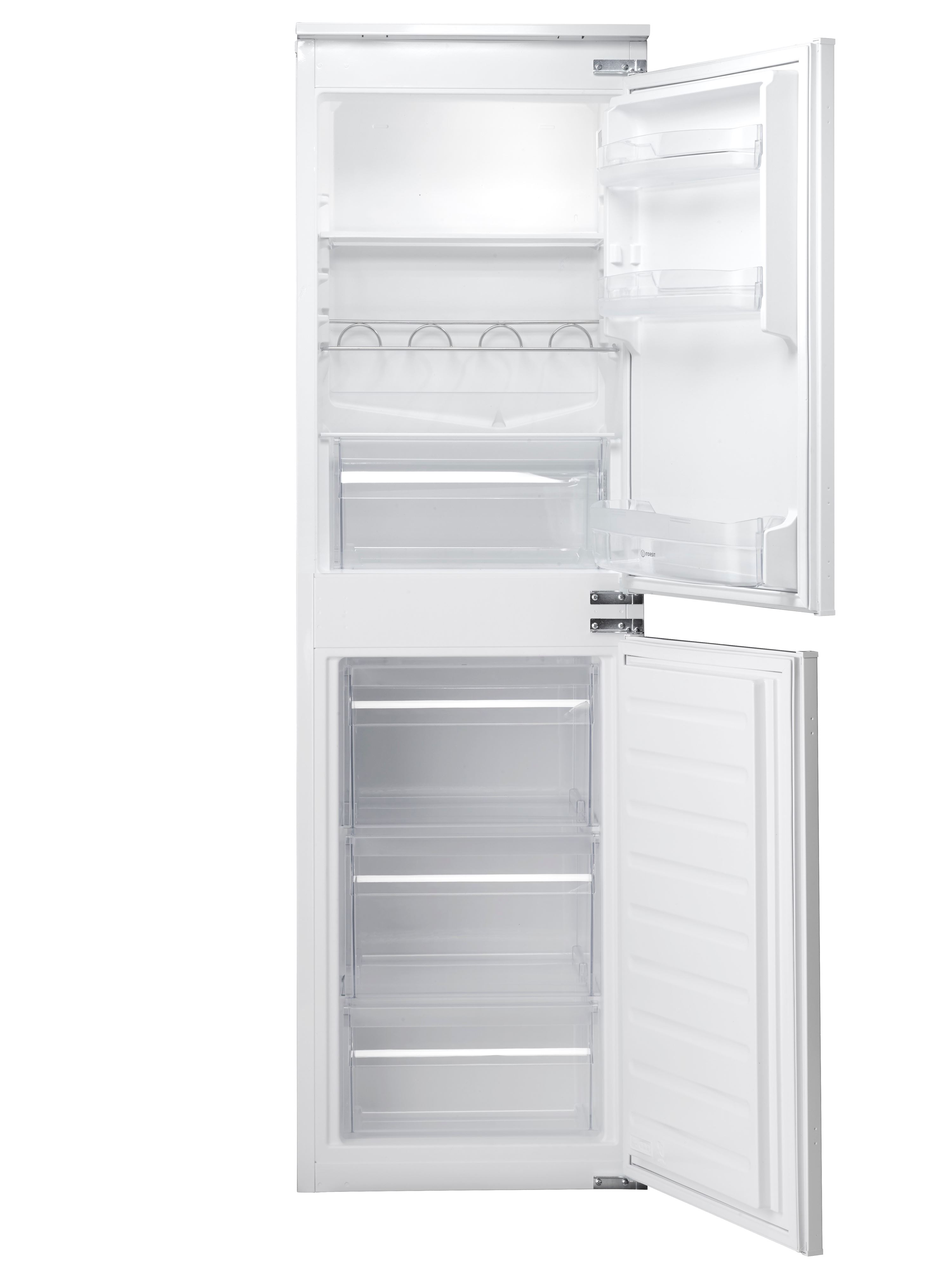 Low Freeze Technology
Defrosting the walls and shelves of your freezer can be a long-winded and complex task to complete efficiently. The incredible EA IB 15050 A1 D.UK1 fridge freezer from Indesit features innovational low frost technology that slows down the build-up of frost and ice on your freezer's shelves and walls. Low frost technology works by using a wrap-around evaporator in the walls of the unit and glass shelves to keep the entire unit free from an ice build-up, which can be extremely challenging to get rid of. Living a busy lifestyle gives you less time to remove ice from your fridge freezer. This fridge freezer is ideal for those with little spare time to defrost the walls and shelves of their fridge freezer.
Optimal Humidity
In cooler environments, food can still dry out relatively easily, meaning the food can become unpleasant to eat and lose flavour. This incredible Indesit fridge freezer also features optimal humidity technology that constantly monitors and tweaks the humidity levels inside of your fridge to prevent food from becoming dry. This includes all types of food including meats, vegetables, dairy products, and more.
Open Space Freezer
As previously mentioned, the EA IB 15050 A1 D.UK1 fridge freezer from Indesit contains an open space fridge freezer, which allows multiple items to be packed at once, which is perfect for families or shared households with people who eat different meals or a variety of meals. This is also ideal for those wishing to store larger items of food in their freezer, such as meat. For families and busy shared households, this is the ideal fridge freezer for you.
To find out more about this Indesit Fridge Freezer contact us at T. J. Butler (Electronics) Ltd, with flexible delivery options in the Flintshire area. Call us today on 01244 823774, or if you wish to find out more about the EA IB 15050 A1 D.UK1 visit our website for more information.