Spacious, high-performing, and with functionalities to ensure cleaning is easier than it has ever been before, the incredible IFW 6330 BL UK oven from Indesit provide you with everything you need from an oven. With incredible features such as Click&Clean, Tilting Grill, and Best Lighting, the innovational IFW 6330 BL UK oven from Indesit truly makes a bold statement in the market for ovens.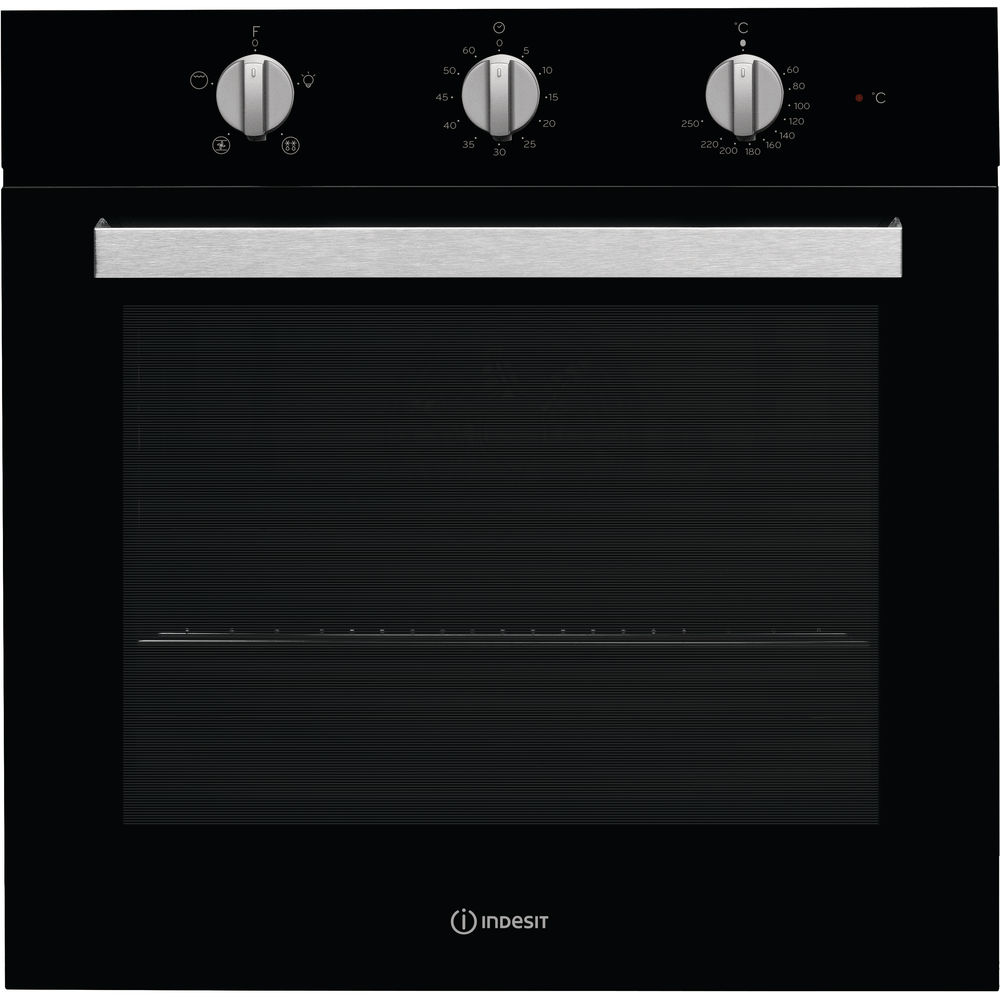 Cleaning Has Never Been Easier
One stand out feature of the IFW 6330 BL UK from Indesit is its two incredible features which make cleaning simpler than ever. Cleaning your oven is vital for hygiene reasons and to ensure that all food is great tasting, however with most ovens, cleaning can be a difficult process. The incredible IFW 6330 BL UK from Indesit features Click&Clean, which allows the oven door to be removed in just two steps, for extremely simple cleaning without the risk of anything going wrong. Not only is the door easy to remove for cleaning, but the magnificent IFW 6330 BL UK oven from Indesit also features a Tilting Grill, which pulls out and downwards to provide better access to the top of the oven cavity, making it much easier to clean.
Cook More Efficiently
Ovens can generally be dark, meaning it is hard to see your food whilst it is cooking. Viewing your food whilst it is cooking is vital to ensure that it is cooked correctly and nothing is undercooked or burnt. The fantastic IFW 6330 BL UK oven from Indesit features an innovational Best Lighting feature, which gives you a clearer, brighter view of your cooking so that you can always see exactly what is going on and prepare better-tasting meals.
Save Money All Year
Ovens are used throughout the year, so will consistently have an impact on how much you spend on your energy bills. The incredible IFW 6330 BL UK from Indesit has an outstanding energy efficiency rating of A, meaning your energy bills will be significantly reduced and your home will make a more positive impact on the environment.
To find out more about this Indesit Oven or other Indesit Ovens contact us at T. J. Butler (Electronics) Ltd, with flexible delivery options in the Flintshire area. Call us today on 01244 823774, or if you wish to find out more about the Indesit IFW 6330 BL UK Oven visit our website for more information.