The WC680 is a fully integrated and intelligent dishwasher with an energy rating of A+++. The machine has clever sensors which allow the perfect amount of water to wash your dishes thoroughly. The machine also includes LED interior lighting which is a user friendly feature which makes loading and unloading your dishes a lot easier and a quick process.

The top level cutlery drawer finishes off the whole design of the dishwasher offering 15 place setting load capacity and allows the cutlery to be arranged in a way which allows maximum cleaning results. The machine offers a triple wash function which can get rid of even the toughest and most stubborn stains. The model includes two additional spray arms at the bottom of the dishwasher which focuses on the areas which need it the most. Directwash is a fantastic feature for people who wish to take that extra bi of care with fragile tableware such as glasses, cups and bottles, water is directed straight into the glassware to ensure that every part of it is squeaky clean.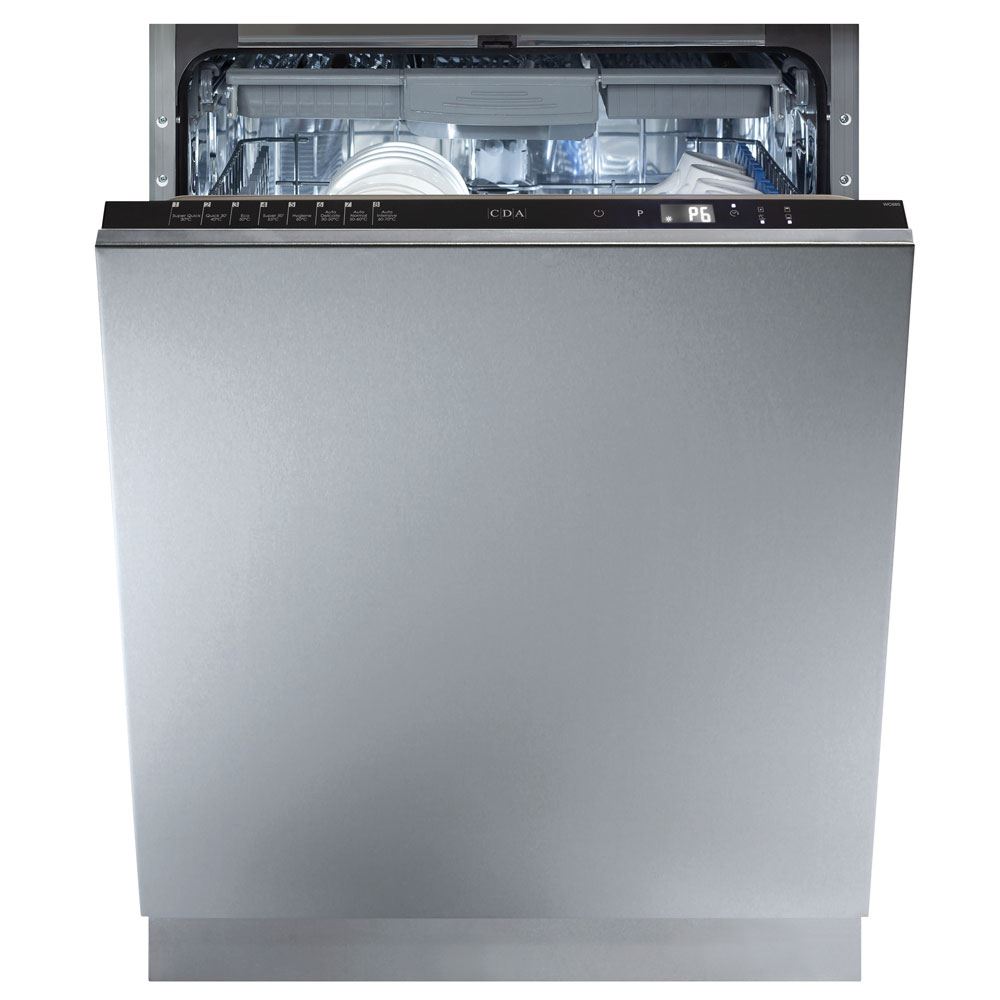 Programme
Auto Normal
Auto Intensive
Super Quick (14 Mins)
Quick (30 Mins)
Eco
Super
Hygiene
Auto Delicate



Extra Features
The dishwasher has 15 place settings and also has 3 spray level settings which are used according to the programme you need. It also includes an LED rinse aid indicator, an LED salt indicator and an LED interior lighting overall. Included is also an hour delay timer, Aqua Stop technology, an acoustic end of programme signal, electronic softener adjustments and an active drying system. There is also a top level cutlery basket with separate removable sections and a lower basket with folding racks. You are able to adjust the dishwasher to your needs and your specifications making the chore of washing up easier and quicker than ever before.
Getting the best washing machine for your kitchen is often challenging, even once you have picked the CDA you still require great customer service and delivery options in Flintshire. At T. J. Butler (Electronics) Ltd you can get the CDA WC680 Integrated Dishwasher with great service and a guaranteed excellent price, click here for more information.