The SK520 built-in oven from CDA makes the perfect addition to any contemporary kitchen, with its sleek black glass and integrated touch panel controls it's unobtrusive, and added an elegant look to a modern home.

As the UK's fastest growing appliance manufacturer, CDA has rapidly established itself as a producer of quality products with a dedicated UK facility for the best assurance. Built for life, CDA packs in innovative features as well to help keep cooking simple and trouble-free. Having produced over 35,000 ovens in 2018 CDA are certainly continuing to build a reputation for excellent appliances, with the SK520 the latest in the line.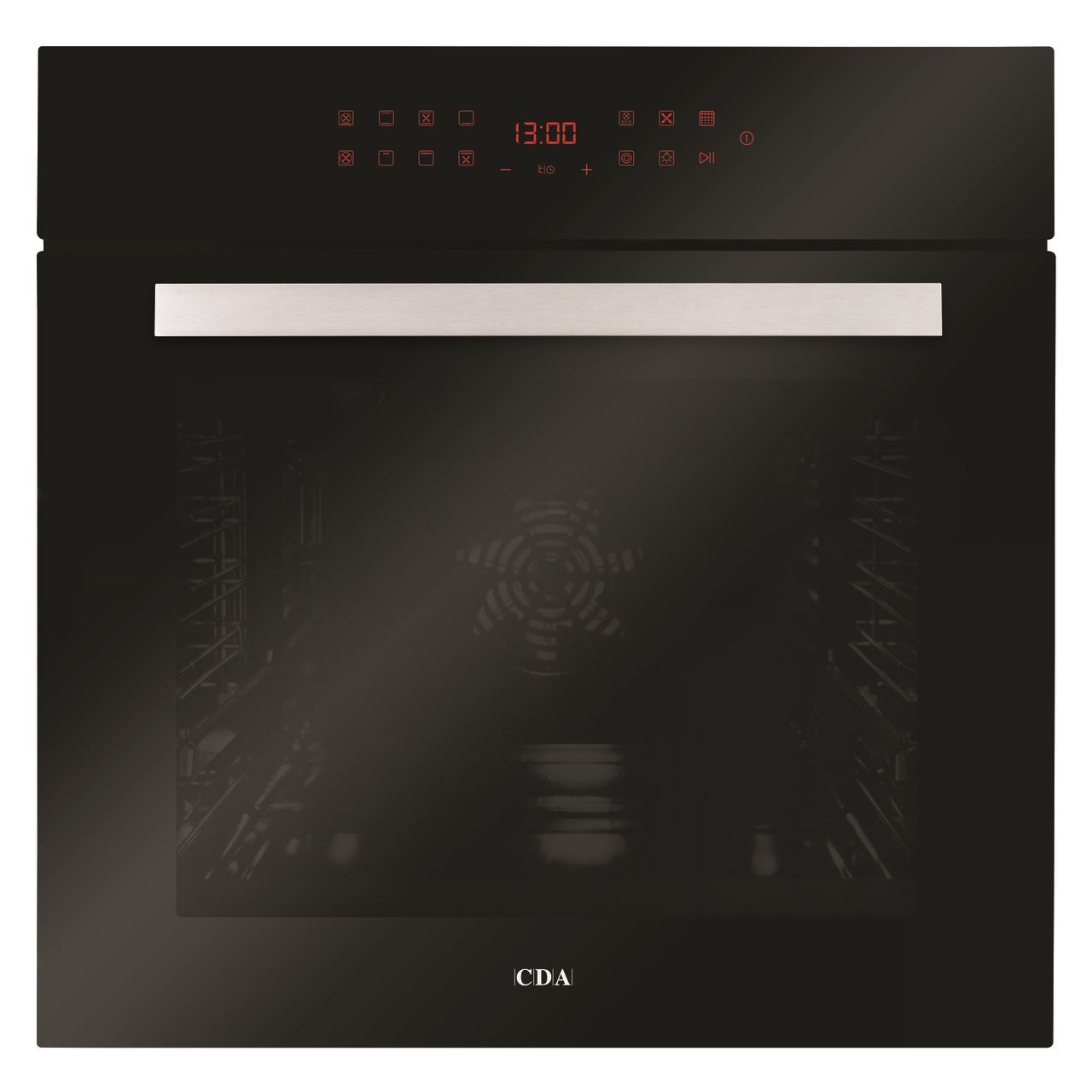 Easy To Clean & Maintain
With a huge 76 litre capacity, while this oven is ideal for larger families and hosting parties it can sometimes feel daunting to clean. The added Pyrolytic Cleaning function makes maintaining a spotless oven a breeze, selecting the function locks the oven and blasts grime and residue at over 400 degrees. Once the cycle has finished all the splashes and pieces of food left in your oven can be wiped away in with a cloth.

With a quadruple glazed glass front and integrated touch panel, cleaning the outside of the oven is also a breeze.
12 Functions For Any Challenge
Cooking is made so much easier with the 12 amazing functions included in the SK520, your options include a defrosting function for easy thawing of frozen food and multiple fan assisted conventions.
If you've just got home from work and want to have cooked food faster than the CDA's Booster function is ideal. Pre-heating can take a while, even on the highest spec ovens, so having a useful function that reduces this makes cooking meals that little bit easier.
With an Energy Rating of A the SK520 is already efficient and should help keep your energy bills down. As well as this CDA has also added a brilliant feature to take saving your wallet, and the environment, to the next level, Eco Fan mode. This turns the heat off early into the cooking cycle and uses the residual heat to finish your dish, considering how hot ovens remain even an hour after cooking you can see the theory behind this clever idea.
Getting the best oven for your kitchen is often challenging, even once you have picked the CDA you still require great customer service and delivery options in Flintshire. At T. J. Butler (Electronics) Ltd you can get the CDA SK520 Oven with great service and a guaranteed excellent price, click here for more information.